6 EASY ACTIVITIES FOR FUN MOMMY-TODDLER BONDING TIME!
Although the pandemic has been hard on all of us, there's no denying that it's brought families closer together. Everyone is at home and either working or studying. But when break time comes, expect a little family bonding. Finding activities to do with older kids may seem more like a breeze for moms because older kids are more independent and easier to converse with. Toddlers, however, are a different story. Thankfully, you're a supermom!
You've got a developing child to bond with and you want to make sure that the things you do with them help them grow. Studies have shown that activities that blend physical and mental focus help develop motor skills and cognitive development. By choosing certain activities, not only will you have fun with your child, but they will also gain experience that will make their lives easier.
It may be hard to determine what kind of activities can help your child grow. Don't worry, we've got some activities that are not only fun, but also educational. Here's a list of things you can do with your toddler:
Macaroni Necklace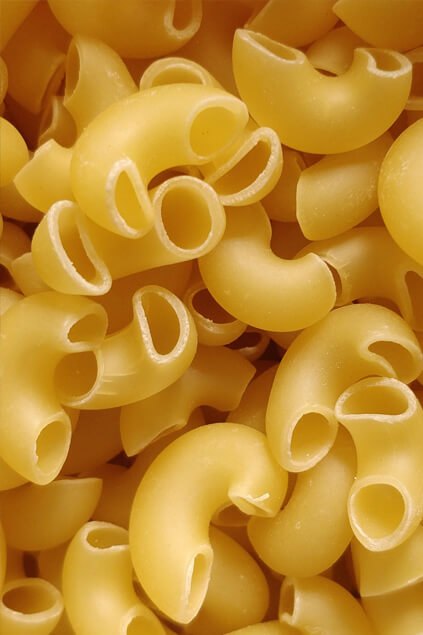 Prepare a shoelace and some dried elbow or salad macaroni. Have your child pull the shoelace through the macaroni holes. When there's enough pasta on your string, tie it up into a nice craft necklace. You can color and paint them with your child for a more fun look!
This activity is good for your toddler because it develops their fine motor skills, which are used by smaller muscles found in hands and wrists. This also helps them express themselves creatively through color.

Shaving Cream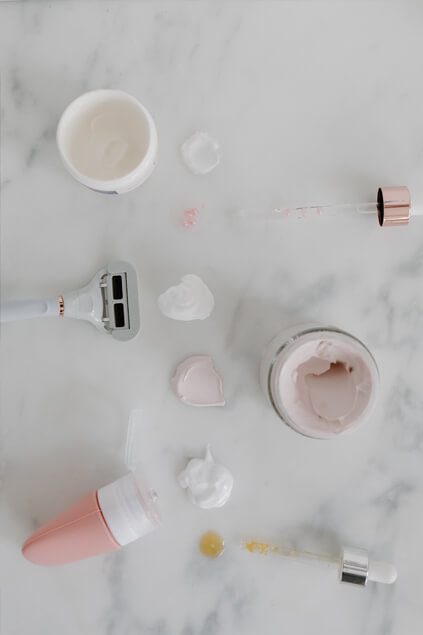 Place some shaving cream on a plate and let your child play with it, with adult supervision of course. It's a good sensory experience for your child because it gives them a nice texture to feel, as well as a scent to take in. You can also use whipped cream for this activity to make sure that it's safe to eat. If you want to make this experiment more fun, you can hide some small toys inside for a surprising difference in texture.
Spider Web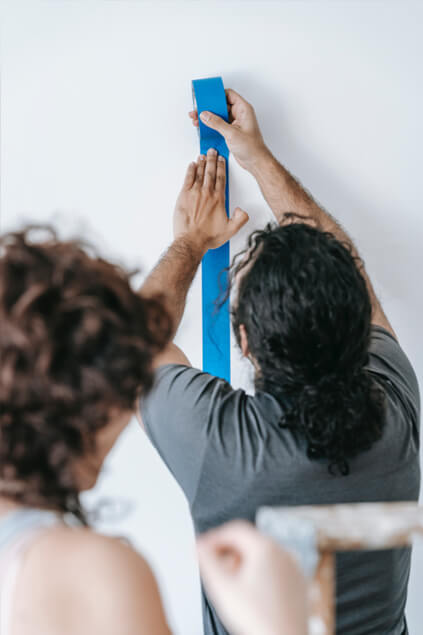 Stretch out multiple strips of tape across a doorway in your house. It can be as disorganized as you want, as long as it takes the form of a spider's web. Roll up some newspapers into balls and throw it on the tape. The goal is to have your newspaper ball stick.
This activity helps develop your child's gross motor skills by exercising the bigger muscles that are used in whole body movements.

Baby Basketball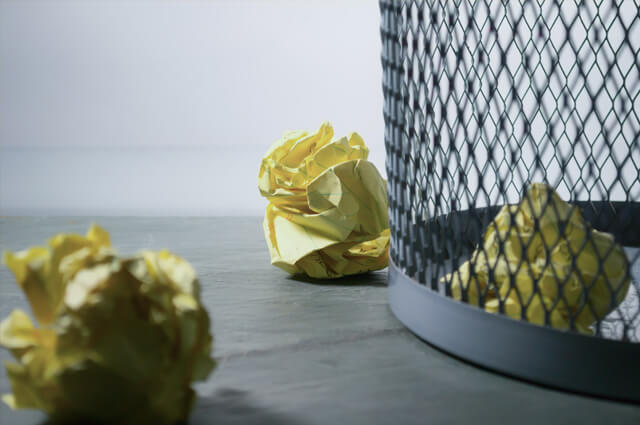 A small trash can and some newspaper balls can go a long way. Set the trash can up at a comfortable distance. Throw the newspaper balls into it.
This will help your child with their fine motor skills. It also helps with their hand-eye coordination as well as precision and accuracy.

Play Dough/Clay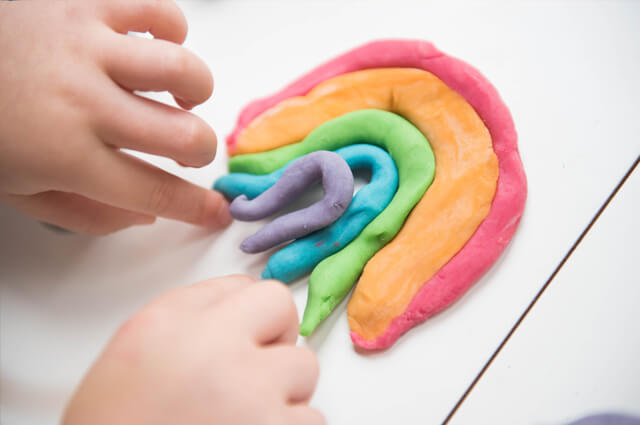 Let your child express themselves by creating figures from clay or play dough. Make sure it's the non-toxic kind so your child is safe.
This sensory activity helps boost your child's creativity while developing their fine motor skills.

Color Sorting Tubes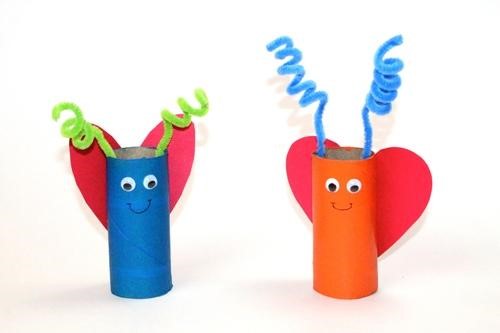 Get a bunch of paper towel tubes and paint them. Get some small newspaper balls and paint them according to the tubes. Let your child put the balls through the corresponding colors.
This activity helps your child develop an understanding of basic math. They're going to be learning about sorting, matching, counting, as well as color coordination. Like a lot of other activities, this helps them with their fine motor skills, focusing on grasping and releasing.
Because these activities are meant to develop certain skills in your toddler, it's ideal to do them consistently and progressively. But with all the work you're doing outside of bonding time, you might find it hard to keep up. You might tire yourself out if you're not prepared.
Keep yourself healthy and fit so you can spend more time with your kids. Maintain a healthy diet and supplement yourself with vitamins like Fortima. It has 500mg Sodium Ascorbate (Vitamin C), 27.5 mg Zinc Sulfate Monohydrate (equivalent to 10 mg elemental Zinc), and 22 I.U. d-Alpha Tocopheryl Succinate (Vitamin E). It will definitely give you better immunity, a strong body, and healthy skin. Get the lakas and ganda you need to help you grow with your children.
Visit UL Skin Sciences Official Store in Lazada or head on over to Shopee to try Fortima today.

Sources:
https://theimaginationtree.com/colour-sorting-game-toddlers-preschoolers-pom-pom-drop/
https://handsonaswegrow.com/indoor-activities-toddlers/
https://handsonaswegrow.com/spider-web-halloween/
https://teachingmama.org/20-more-ways-to-keep-toddlers-busy/
https://childdevelopment.com.au/areas-of-concern/gross-motor-skills/
https://www.understood.org/en/learning-thinking-differences/child-learning-disabilities/movement-coordination-issues/all-about-fine-motor-skills
https://www.hindawi.com/journals/bmri/2017/2760716/